UNICEF Rights Respecting Schools Award
BRETTENHAM IS A UNICEF GOLD RIGHTS RESPECTING SCHOOL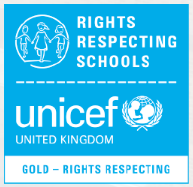 A Rights Respecting School is a community where children's rights of the UNCRC are taught, learnt, practised, respected, protected and promoted. The UNCRC stands for United Nations Convention on the Rights of the Child and is a human rights treaty that has been ratified by our government and governments around the world.
A Rights Respecting School is a place where children can feel confident to use their voice to help make a difference.

We are extremely proud to have been THE FIRST SCHOOL IN ENFIELD to achieve the prestigious Level 2 (Gold) of the Rights Respecting Schools Award.
The assessors from UNICEF were very impressed during their last visit and wrote a lovely report highlighting our achievements and on-going work.
Unicef Gold Award Report
Click on the link below to view a summary of the UNCRC
The Convention has 54 articles that cover all aspects of a child's life and set out the civil, political, economic, social and cultural rights that all children everywhere are entitled to. It also explains how adults and governments must work together to make sure all children can enjoy all their rights.
Every child has rights, whatever their ethnicity, gender, religion, language, abilities or any other status.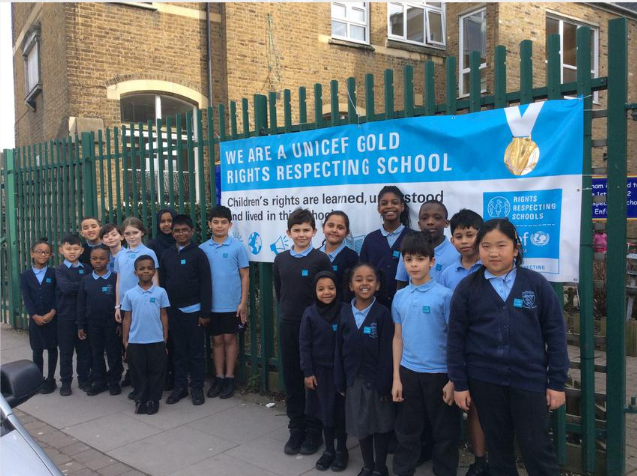 We Are A Rights Respecting School
Learning About Rights
ABCDE of Rights
Our curriculum is underpinned by the Rights Respecting School ethos and we incorporate learning about children's rights into our curriculum topics. We also use assembly time to promote children's rights and to discuss a variety of local and global issues.
Learning Through Rights
Charters
At Brettenham, all of our classes display a child rights-based charter. These charters aim to support a positive learning environment for our children. It is a framework for both adults and children on how to respect each rights. A class charter not only provides an opportunity to learn about specific articles from the United Nations Convention on the Rights of the Child (UNCRC), but helps to establish and build shared values and relationships for creating a rights respecting ethos in the classroom and across a school context.
'Rights are for all children and young people throughout the world (universal), are there at birth (inherent), cannot be taken away (inalienable), do not come with any conditions attached to them (unconditional) and are all equally important (indivisible).' UNICEF
Policies
Culture and Identity
We celebrate our culture, identity and diversity
Learning For Rights
The Unicef Ambassadors went to the Civic Centre in Enfield Town to meet the Mayor of Enfield, Kate Anolue in the Council Chambers. We spoke to her about our RRSA work and asked her questions about the actions that she was taking to support children's rights in Enfield. She told us that she believes that children have the power to change the world and that she is committed to supporting work to ensure that children's rights are respected in Enfield and around the world. We talked about sustainability and raised the issue of climate change. We shared some of our concerns about the amount of litter and fly tipping in Enfield and shared some things that we are doing to try to make the world a better place. She agreed with us and told us about some of the work being done in Enfield to encourage recycling, planting projects and keeping the area clean and tidy. The mayor also told us that she felt it was important for all of the residents of Enfield to take responsibility and make better choices to help with this issue. She told us that she had been born in Africa and had travelled to England where she had trained to become a midwife before becoming the Mayor of Enfield. We found her very inspirational and she congratulated us on being voices for others.
Meeting the Mayor of Enfield to talk about rights, local issues and pupil voice.
Sustainable Development Goals
We have been learning about the Sustainable Development Goals. They are a set of 17 goals that aim to transform the world and make it a better place by 2030. We have been linking them to our learning and rights work and focus on different ones during theme days.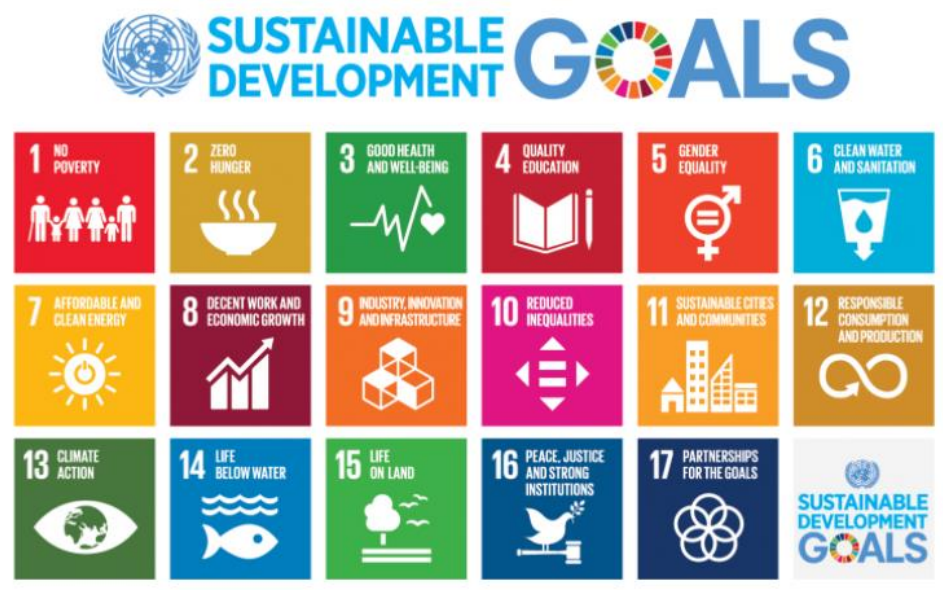 Harvest
This year for harvest, our children kindly donated food to our local food bank. We were overwhelmed by the generosity that was shown by our school community.
Donating to North Enfield Foodbank
World Environment Day
Over the last few years we have worked on a range of sustainable Development Goals during World Environment Day. We have covered themes such as 'Plastics in the Ocean' and 'Biodiversity.'
We organise a variety of fundraising activities throughout the school year. The money raised at these events is used to purchase resources that will enable the promotion of all children's rights.
Fundraising for our RRSA budget- Making decorations
Steering Group
We have a steering group which allows us to put our ideas into action. A fortnightly meeting is carried out with our Rights Respecting School ambassadors. At least every half term a member of SLT is invited to our steering group to listen to the children's ideas and suggestions and supports with putting these into action within the whole school community.