Safeguarding
At Brettenham we are committed to safeguarding and promoting the welfare, both physical and emotional, of every pupil both inside and outside the school premises. We implement a whole-school preventative approach to managing safeguarding concerns, ensuring that the wellbeing of pupils is at the forefront of all actions taken.
Sometimes we may need to share information and work in partnership with other agencies, when there are concerns about a child's welfare. We will ensure that our concerns about our pupils are discussed with parents/carers first, unless we have reason to believe that such a move would be contrary to the child's welfare.
Designated staff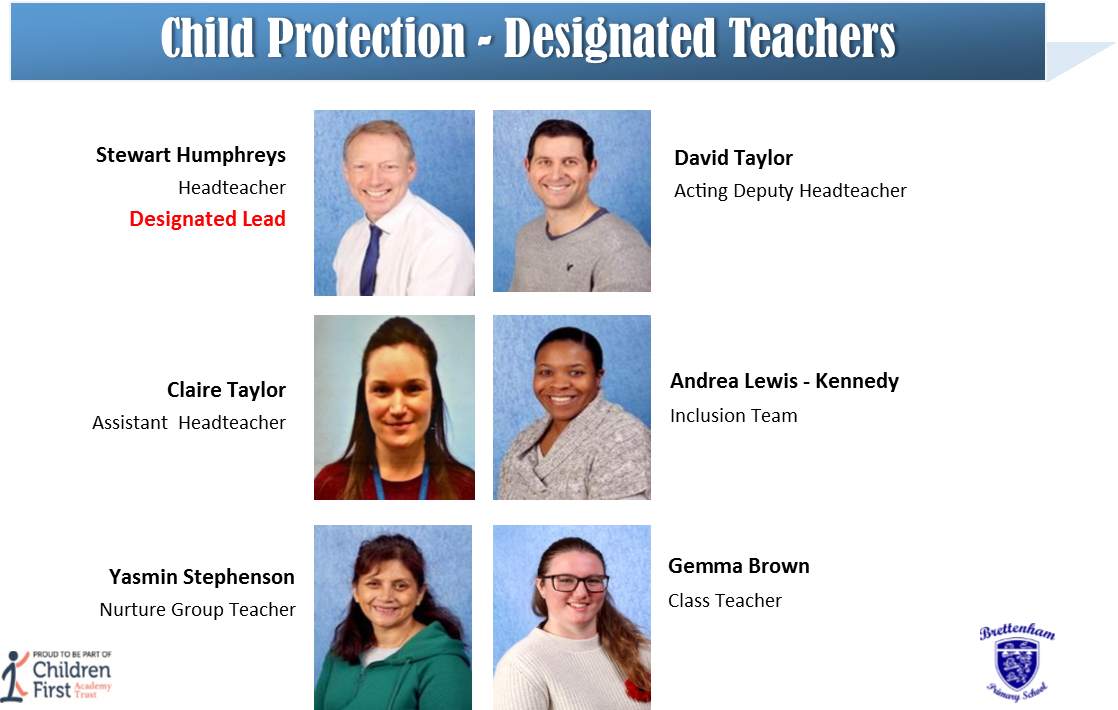 Our Designated Safeguarding Lead is Stewart Humphreys (Headteacher).
The Governor with responsibility for safeguarding in our school is Laura Scott.
Our Safeguarding and Child Protection Policy is below, and you can Click here to visit our Policies page